Lowe's offers 10% discount to first responders for 3 days
By Janelle Foskett
MOORESVILLE, N.C. — Home improvement retailer Lowe's announced on Wednesday that it will offer its first-ever discount for first responders, a 10% coupon for purchases in stores and online. The coupon will be redeemable for three days, Oct. 22-Oct. 24, the week leading up to National First Responders Day.
A statement from the company said the gesture seeks to acknowledge first responders' tireless commitment and aims to ensure that when they go home, they have a welcome place of reprieve.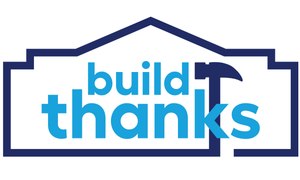 "By providing this special discount, we hope to offer a gesture of gratitude and appreciation to the many brave individuals who put their lives on the line each and every day," said Marvin Ellison, Lowe's chairman and CEO.
Firefighters, EMTs, paramedics, police officers, 911 dispatchers, nurses and physicians can visit Lowes.com/firstresponders to register for the coupon.
Additionally, throughout October, which is Fire Safety Month, Lowe's said it will continue its tradition of raising public awareness to help families protect their homes and loved ones from the threats of fire and carbon monoxide. On Oct. 2 and Oct. 9, more than 1,000 Lowe's stores will host fire safety education events and demos in Lowe's parking lots, led by local fire departments and First Alert.
Lowe's and its partner First Alert are also offering information and product resources to help keep homes and families safe from smoke, fire and carbon monoxide at www.firstalert.com/firepreventionmonth and https://www.lowes.com/c/Fire-safety-Electrical.