One-of-a-Kind Sunglasses Built for Home Improvement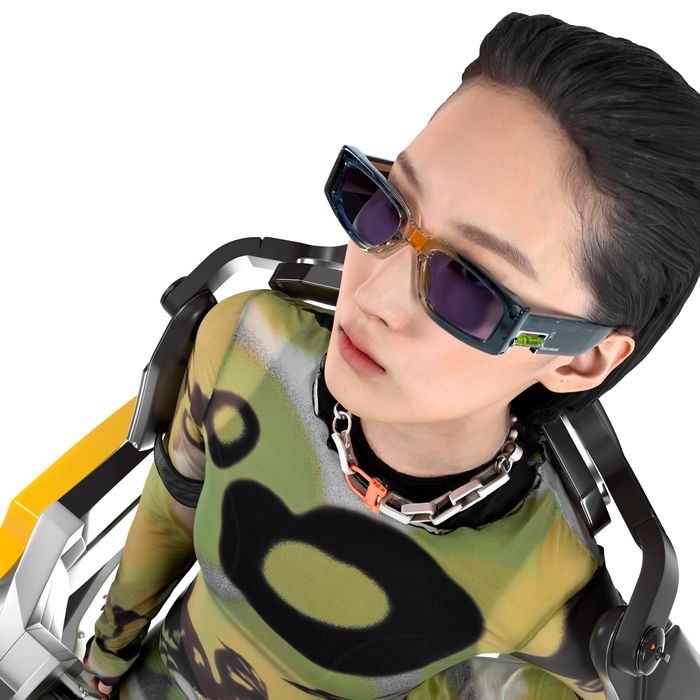 Photo: Courtesy of Gentle Monster
This April, I moved into my first solo apartment, and decorating quickly took over my life. Days (and days) of working from home were broken up by browsing and buying art online. But once New York City opened back up, sometime around the start of June, it was all left neglected on the floor, waiting to find a home on my naked walls. See, I was too busy. My attention was solely focused on looking cool and hot in public as I reclaimed my pre-pandemic, fashionable socialite life.
Then a collaboration between designer Heron Preston and South Korean eyewear brand Gentle Monster jolted me out of my narcissistic endeavors and back into making my apartment a home.
How, exactly, does a sunglasses collaboration revive a home-improvement crusade? The answer is that each pair has a built-in level — as in the tool you might use to, um, neatly hang up art on your walls — that was first introduced as a heel on a women's boot in Preston's eponymous label, which often takes streetwear cues to remix classic American workwear.
"Given the success and excitement around that idea, we challenged ourselves to think of other ways the level could be applied across different product categories," the company's press release explains. "The shape and construction of sunglasses is the perfect platform for this idea. The horizontal line that creates the temple on the side of the glasses directly relates to the line of a level. It was the perfect fit."
The collection features three sunglasses retailing for $350 in different color variations: black, clear, and a navy gradient. The rectangular lenses and frames are accentuated with bright-orange branding and level details on each temple. Despite having this handy new tool in my possession, my art is still propped up against my walls. But at least I know my ears are even. Shop the collaboration here.